DIARY AT A GLANCE
10TH ANNIVERSARY HAPPY DAYS :
ENNISKILLEN INTERNATIONAL BECKETT FESTIVAL
JULY 21 – 25 2022
BOOK TICKETS: THE ARDHOWEN THEATRE
ALL TICKETS £5 – 15 (except Marble Arch Caves INFERNO-NOT I)
---
The Beckett Festival returns for its 10th Anniversary on Thursday 21st July to Monday 25th July and we need YOU!
No experience is necessary just a polite and friendly disposition, reliable and flexible attitude, and a willingness to work with others… JOIN US. You will be given a full briefing and training.
Volunteer Policy
We ask that you attend a volunteer training event
Main volunteering tasks will include but are not limited to:
Front of House – meeting and greeting the public at events
Box Office- ticket and cash handling duties
Distribution of publicity materials
DRIVERS – transfers to and from airports/ venues
Complete your details and availability. If you have trouble accessing this form email Sally on
happydaysvolunteers@gmail.com
---
£15 REGAL CINEMA PASS
Choose 5 events over 5 days at the Regal for the price of 4
£100 BECKETT CENTENARY PASS
Choose your TOP TEN 10th Anniversary Events
---
VENUE KEY
Regal – Regal Theatre, Regal Street, Enniskillen
ERG – Enniskillen Royal Grammar (former Portora Royal School), Shore Road
MAC – Marble Arch Caves
MAC Geopark – Marble Arch Caves UNESCO Global Geopark
St. Michael's Church, Church St., Enniskillen Island Town
St. Macartin's Cathedral – Church St., Enniskillen Island Town
Devenish Island – Boat departure point Round O, Shore Road, Enniskillen
Breandrum Chapel – Breandrum Cemetary, 35 Tempo Road BT74 6HR
---
10TH ANNIVERSARY PATRONS
GOLD: Joanna McVey, Peter & Fiona Espenhahn, Mary Heaney.
SILVER: John & Helen Graham, John Brady, Sir Martin & Lady Elise Smith.
BRONZE: Donal & Cecelia Gallagher, Sean Hunt, Grace Yu, Kate Olver & Jeremy Young
PRINCIPAL PARTNER

MAJOR SPONSORS



SPONSOR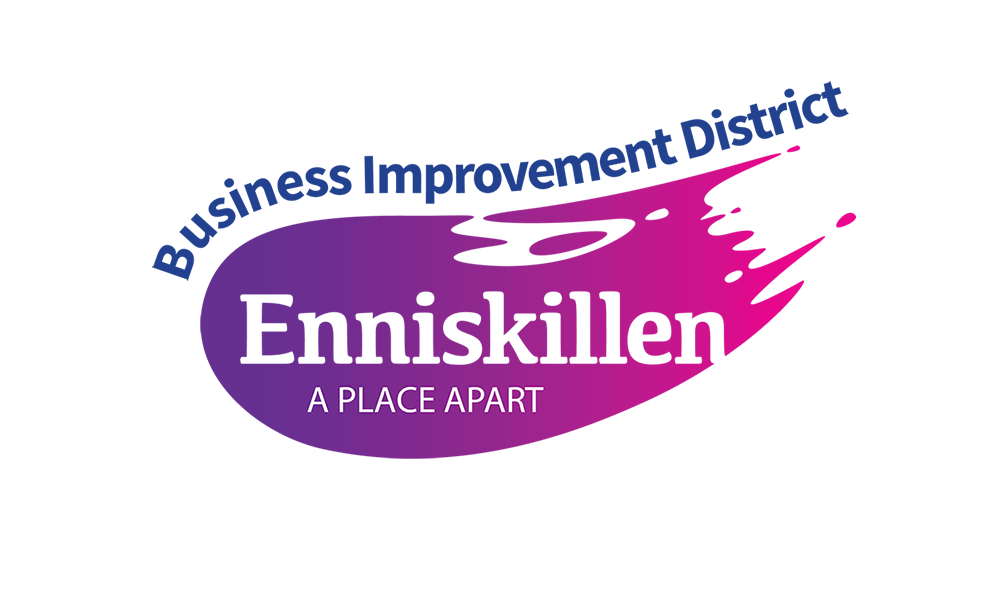 SUPPORTER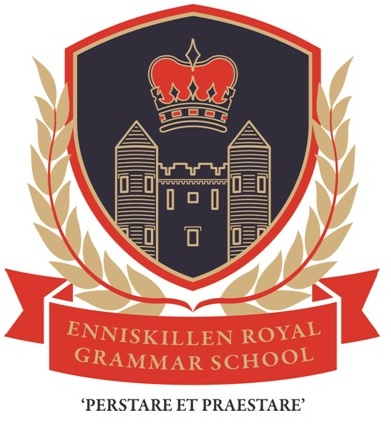 ---
DATE/TIME
EVENT
VENUE
£

JULY 21 (THURSDAY)

THE REGAL CINEMATIC & SOUND INSTALLATIONS
2pm
Ear to Ear: The Waste Land, a sound installation (40mins)
Regal Theatre
£5
2.45pm
ULYSSES – an art-film/dir. Alan Gilsenan (70mins)
Regal Theatre
£5
4pm
WHAT IS THE WORD/film: Pan Pan Theatre (50 mins)
THIS EVENT HAS BEEN CANCELLED
5pm
The Waste Land – a filmed reading (33mins)
Regal Theatre
+ Robert Wilson: Video Self Portrait (7mins)
£8
LIVE EVENTS
2pm-5pm
Beckett in Folkestone (a secret wedding)
Island Town (via Enniskillen Hotel)
£15
(audio-visual walk to 3 venues, 1-2 persons depart Enniskillen Hotel every 15 minutes. Dur 60mins)
6pm
Festival Opening Lecture: Robert Northridge
ERG
£5
7.30pm
INFERNO/Not I-Pas Moi/Dante/Purcell (1hr)
MAC
£20
9pm
Opening Concert – Liam Ó Maonlaí
ERG
£12
9.30pm
INFERNO/Not I-Pas Moi/Dante/Purcell (1hr)
MAC
£20
JULY 22 (FRIDAY)

THE REGAL CINEMATIC & SOUND INSTALLATIONS
10am, 2pm, 4pm
Ear to Ear: The Waste Land, a sound installation (40mins)
Regal Theatre
£5
10.45am
ULYSSES – an art-film/dir. Alan Gilsenan (70mins)
Regal Theatre
£5
12pm
WHAT IS THE WORD/film: Pan Pan Theatre (50 mins)
THIS EVENT HAS BEEN CANCELLED
1pm, 3pm, 5pm
The Waste Land – a filmed reading (33mins)
Regal Theatre
+ Robert Wilson: Video Self Portrait (7mins)
Regal Theatre
£8
LIVE EVENTS
10am-5pm
Beckett in Folkestone (a secret wedding)
Island Town (via Enniskillen Hotel)
£15
(audio-visual walk to 3 venues, 1-2 persons depart Enniskillen Hotel every 15 minutes. Dur 60mins)
1pm
Precious Little Recital/Konstantin Kimmel (15mins)
St. Michael's Church
FREE
6pm
Ohio Impromptu/dir. Adrian Dunbar (2hrs)
Devenish Island (via Round 'O)
£15
7.30pm
INFERNO/Not I-Pas Moi/Dante/Purcell (1hr)
MAC
£20
8.00pm
Dame Sarah Connolly – song recital (90mins)
St. Macartins Cathedral
£15
9.30pm
INFERNO/Not I-Pas Moi/Dante/Purcell (1hr)
MAC
£20
JULY 23 (SATURDAY)

THE REGAL CINEMATIC & SOUND INSTALLATIONS
10am, 2pm, 4pm
Ear to Ear: The Waste Land, a sound installation (40mins)
Regal Theatre
£5
10.45, 6pm
ULYSSES – an art-film/dir. Alan Gilsenan (70mins)
Regal Theatre
£5
12pm, 7pm
WHAT IS THE WORD/film: Pan Pan Theatre (50 mins)
THIS EVENT HAS BEEN CANCELLED
1pm, 3pm, 5pm
The Waste Land – a filmed reading (33mins)
Regal
+ Robert Wilson: Video Self Portrait (7mins)
Theatre
£8
LIVE EVENTS
10am-5pm
Beckett in Folkestone (a secret wedding)
Island Town (via Enniskillen Hotel)
£15
(audio-visual walk to 3 venues, 1-2 persons depart Enniskillen Hotel every 15 minutes. Dur 60mins)
11am
Theresienstadt Recital (2 singers & Julius Drake)
St.Macartins Cathedral
£15
1pm
Precious Little Recital: Ema Nikolowska (15mins)
St. Michael's Church
FREE
2pm
Walking for Waiting for Godot (4hrs)
MAC Geopark (via Enniskillen Castle)
£15
4pm
TOBY JONES: The Graveyard Readings (45mins)
Breandrum Chapel
SOLD OUT
6pm
Ohio Impromptu/dir. Adrian Dunbar (2hrs)
Devenish Island (via Round 'O)
SOLD OUT
7.30pm
INFERNO/Not I-Pas Moi/Dante/Purcell (1hr)
THIS EVENT HAS BEEN CANCELLED
9.30pm
INFERNO/Not I-Pas Moi/Dante/Purcell (1hr)
THIS EVENT HAS BEEN CANCELLED
JULY 24 (SUNDAY)

THE REGAL CINEMATIC & SOUND INSTALLATIONS
10am, 2pm, 4pm
Ear to Ear: The Waste Land, a sound installation (40mins)
Regal Theatre
£5
10.45am, 6pm
ULYSSES – an art-film/dir. Alan Gilsenan (70mins)
Regal Theatre
£5
12pm, 7pm
WHAT IS THE WORD/film: Pan Pan Theatre (50 mins)
THIS EVENT HAS BEEN CANCELLED
1pm, 3pm, 5pm
The Waste Land – a filmed reading (33mins)
Regal Theatre
+ Robert Wilson: Video Self Portrait (7mins)
£8
LIVE EVENTS
8am
TOBY JONES: Among the Reeds: Krapp's Vision (1hr)
Devenish Island (via Round 'O)
SOLD OUT
10am-5pm
Beckett in Folkestone (a secret wedding)
Island Town (via Enniskillen Hotel)
£15
(audio-visual walk to 3 venues, 1-2 persons depart Enniskillen Hotel every 15 minutes. Dur 60mins)
2pm
Walking for Waiting for Godot (4hrs)
Mystery (via Enniskillen Castle)
£15
5.30pm
Feride Buyukdenktas/Sunday Schubertiade
THIS EVENT HAS BEEN CANCELLED
6pm
Ohio Impromptu/dir. Adrian Dunbar (2hrs)
Devenish Island (via Round 'O)
£15
JULY 25 (MONDAY)

THE REGAL CINEMATIC & SOUND INSTALLATIONS
10am, 2pm, 4pm
Ear to Ear: The Waste Land, a sound installation (40mins)
Regal Theatre
£5
10.45am
ULYSSES – an art-film/dir. Alan Gilsenan (70mins)
Regal Theatre
£5
12pm
WHAT IS THE WORD/film: Pan Pan Theatre (50 mins)
THIS EVENT HAS BEEN CANCELLED
1pm, 3pm, 5pm
The Waste Land – a filmed reading (33mins)
Regal Theatre
+ Robert Wilson: Video Self Portrait (7mins)
£8
LIVE EVENTS
10am-5pm
Beckett in Folkestone (a secret wedding)
Island Town (via Enniskillen Hotel)
£15
(audio-visual walk to 3 venues, 1-2 persons depart Enniskillen Hotel every 15 minutes. Dur 60mins)
1pm
Precious Little Recital/Fleur Barron (15mins)
St. Michael's Church
FREE
7.30pm
WINTERREISE – Fleur Barron & Julius Drake
St.Macartin's Cathedral
£15